TRIUMPH ACADEMY
Triumph Engineers
Developing our technical knowledge and skills, for maximum customer benefit.
What is the Triumph Academy?
The Triumph Academy offers blended (i.e. both online and face-to-face) training in order to maximise each employee's skillsets and achieve full Triumph-accreditation as a technician.
Each individual embarks on their own continuous structured training programme so that they improve the vocational skills that enable them to provide the best possible service for Triumph customers and owners.
Blended training
The Triumph Academy provides a blended training (both online and face-to-face) platform for all technicians to fully develop role-specific skills.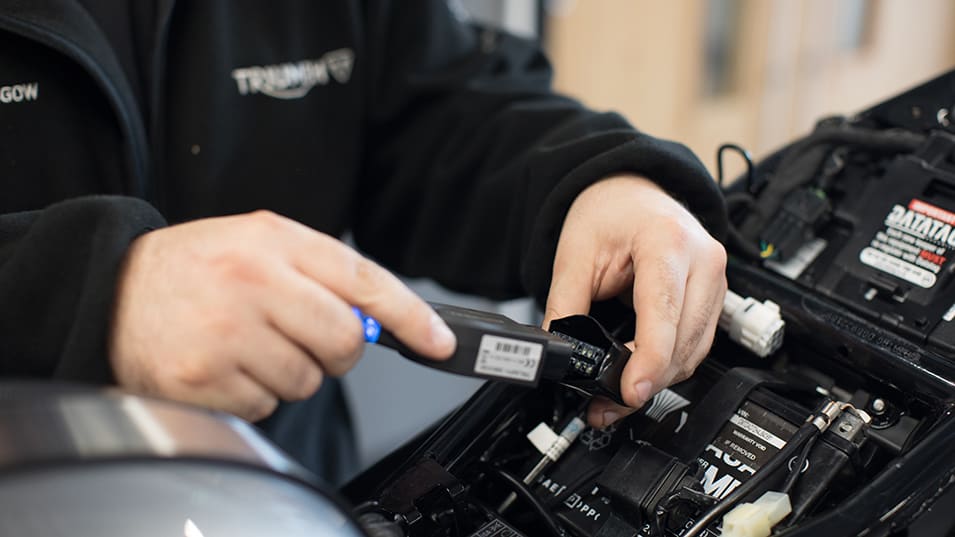 Training Needs Analysis
The training process starts with Training Needs Analysis which identifies each technician's strengths and weaknesses so that a bespoke training path may be designed specifically for their needs.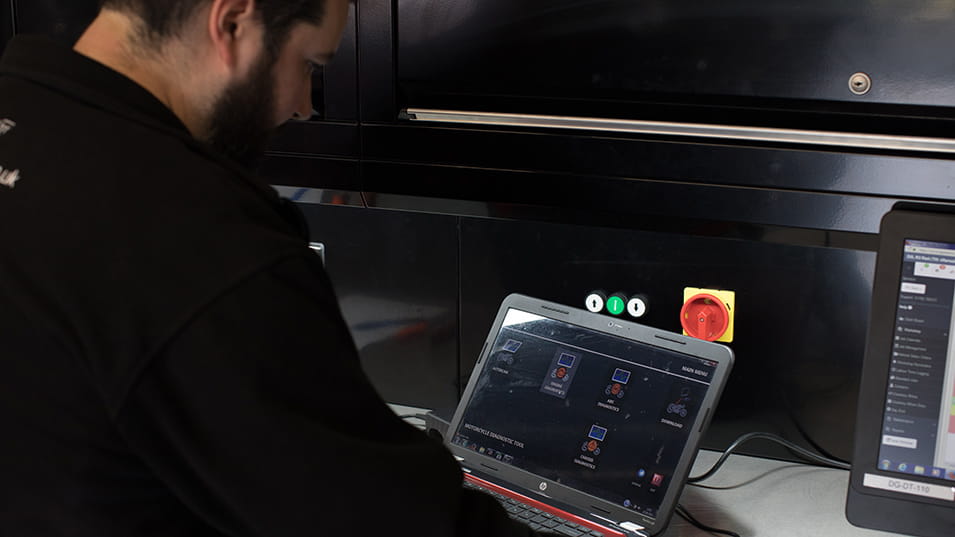 Levels of qualification
There are Bronze, Silver and Gold levels for technicians to achieve. All levels have both online and face-to-face training elements.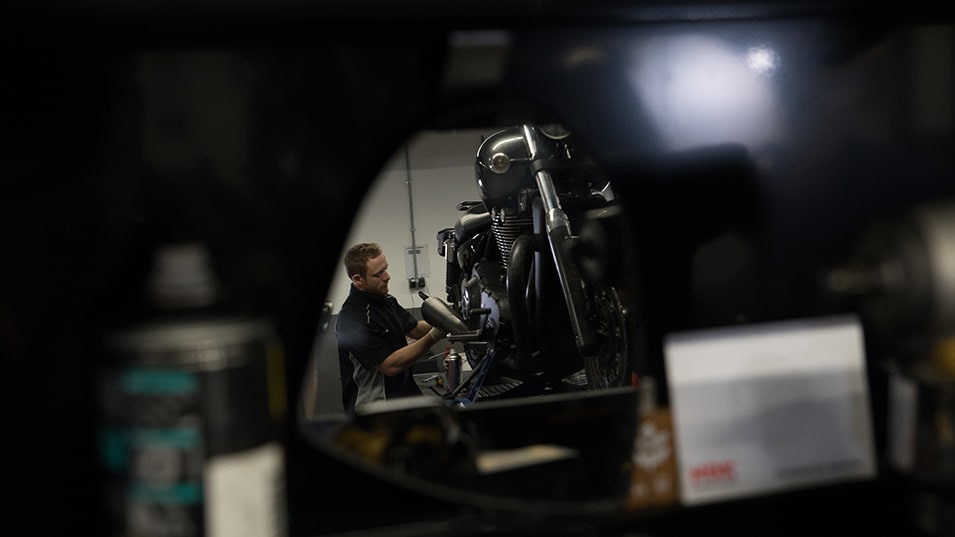 Monitor performance
Progress for each technician is recorded in order that Triumph can assess and monitor progression and performance both locally and on a global scale.