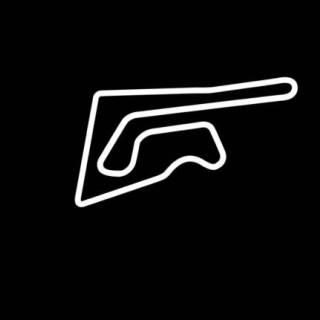 JAMES TOSELAND'S INSIDER INSIGHTS: 9TH OCTOBER 2019
CHANG INTERNATIONAL CIRCUIT - THAILAND
---
I must admit, after the last two weeks of our weather here in the U.K, I was slightly envious of the guys in Thailand!
It was a great excuse to stay indoors though and watch every bit of the action.


Moto 3.
With 9 riders still battling hard as they started the final lap it was another epic Moto 3 race!

Unfortunately, John McPhee was caught up in Darryn Binder's aggressive move into turn 3 and this brought an abrupt end to John's amazing consistency this year!

It's going to be difficult to finish inside the top 3 of this year's championship now for John but 4th is still very much up for grabs and would be a real step forward on previous years.

Another rider in that same collision was the championship contender, Aron Canet. Aron was only 2 points adrift of Lorenzo Dalla Porta going into the Thailand race but he left 22 points behind the young Italian!

It looked like it was going to be a 27 point lead for Lorenzo Dalla Porta as he entered the final corner in the lead but a great last corner from Albert Arenas pipped Lorenzo to the finish line to take his first victory of the year.

22 points is a good cushion now for Lorenzo but with 9 riders battling in the leading group on the final lap, he will have to keep focused. A win is 25 points and 9th is 7 points. It doesn't take too long to catch-up when you are at the wrong end of a Moto 3 freight train!

Looking forward to the next race in Motegi!


Moto 2.
It was another record breaking weekend for the new Triumph 765 powered Moto 2 championship!

15 races completed so far this season and 13 lap records have been smashed by the amazing Triumph 765 engine!

I knew Triumph entering Grand Prix racing again after all these years was going to be a success but I think it has surpassed everyone's expectations.

Luca Marini made the race slightly predictable but what a maiden victory it was for the young Italian rider. To pull out a gap like that against such a strong field this year was very impressive.

With the heat and humidity in Thailand, it's so easy to lose concentration with a lead that big and I was very impressed by Luca's consistency in those circumstances.

There was a huge battle for the final two positions on the podium though and it was Brad Binder and Iker Lecuona taking 2nd and 3rd places respectively.

Just behind the podium guys, the championship battle was also in full flight! Alex Marquez and Augusto Fernandez had a battle royal for fourth position.
Augusto knows if he is to claw back the deficit on Alex in the championship, he has to beat him in every race from now until the end of the season and he did just that. Augusto only pulled back two points on Alex by finishing just in front of him in Thailand, but they could be all he needs at the final race in Valencia because Alex Marquez now has a 40 point lead and there are 100 points still up for grabs!

I personally think the Marquez family will be having another amazing Christmas dinner with 2 world champions at the table once again, but Alex can't make any mistakes until that chequered flag drops in Valencia!

A shout-out to Jorge Martin who I thought had a fantastic ride in 6th and it's great to see the Moto 3 world champion getting to grips with his Triumph powered KTM.

On to Motegi!


MotoGP.
Anyone feel like they are having deja vu?? It was an absolute carbon copy of the last time out in Misano!

I'm not complaining though! This new rivalry between the wonder rookie and the maestro is warming up nicely!

It looks like we have a rare human being that can possibly challenge Marc Marquez for future championships!

I say future championships for a reason, because this year's is already done and dusted!
What a year Marc has had!

He's not been off the podium in all the races that he has finished this year! With only one race where he failed to see the chequered flag!

201 starts in MotoGP with 79 victories and 130 podiums in total!!
He's won 6 championships in 7 years.
He's won 8 world championships across all three classes in 9 years!

If Marc continues like this next season then Marc's stats for the last decade are going to be incredible! Congratulations to him and all of his team for a nearly faultless season.

I can't express enough on how much work Marc's team must do to give him a motorcycle that's so competitive at ever race track and for it to be 100% reliable all year so far whilst being ridden so hard by Marc! An absolutely incredible team effort.

Another outstanding performance once again from Fabio Quartararo, this young French rider is certainly going to be a championship contender next season and I'm looking forward to seeing these battles between him and Marc last for the rest of this season hopefully!

Maverick Vinalez secures his 3rd podium in the last 4 races and closes in on Alex Rins in the championship. There's just 4 points separating the two Spaniards now!
The championship may be wrapped up in MotoGP but there is still plenty to fight for in the Moto 3 and Moto 2 championships!

Can't wait for battles to commence again next time out in Motegi!
Take care.
JT.
stay up-to-date
Get regular updates about Triumph Motorcycles activities – including Moto2™ developments – by following any of our social media channels.