GROUP VISITS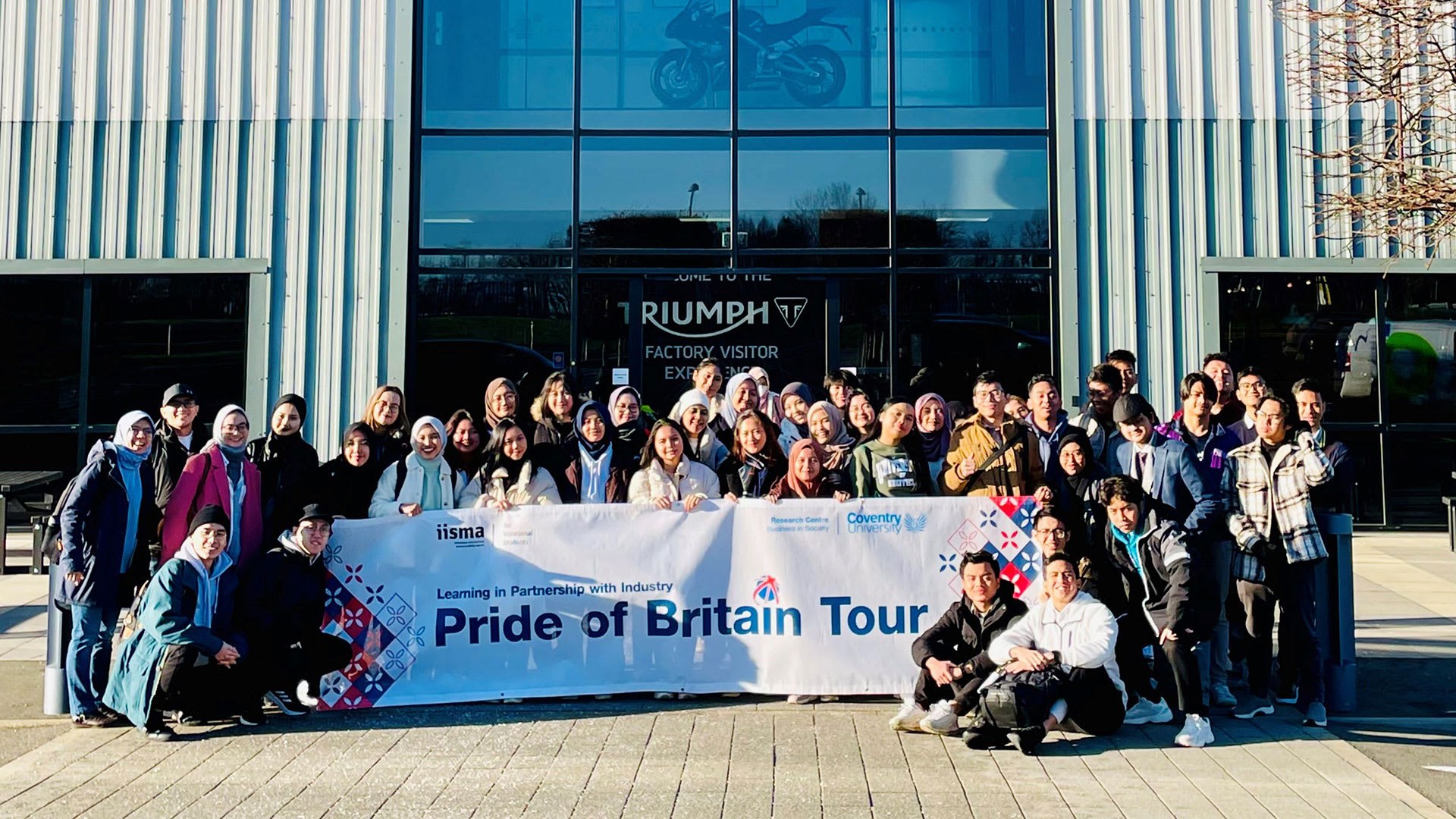 Our Factory Visitor Experience is ideal for Club outings, corporate events, educational and social groups of 15-60. Visits can be tailored to suit, with free onsite parking for both cars and coaches. We offer bespoke educational partnership packages with talks from out Triumph team, ideal for schools and universities.
Educational Visits
Taking young people out of the classroom and bringing them to the home of Triumph, to experience first-hand, our fully operational, world-class Headquarters.
You'll be shown our unique, immersive Factory Visitor Experience, and get up close to the history, structure, and performance of a world-renowned global business through our knowledgeable Brand Ambassadors.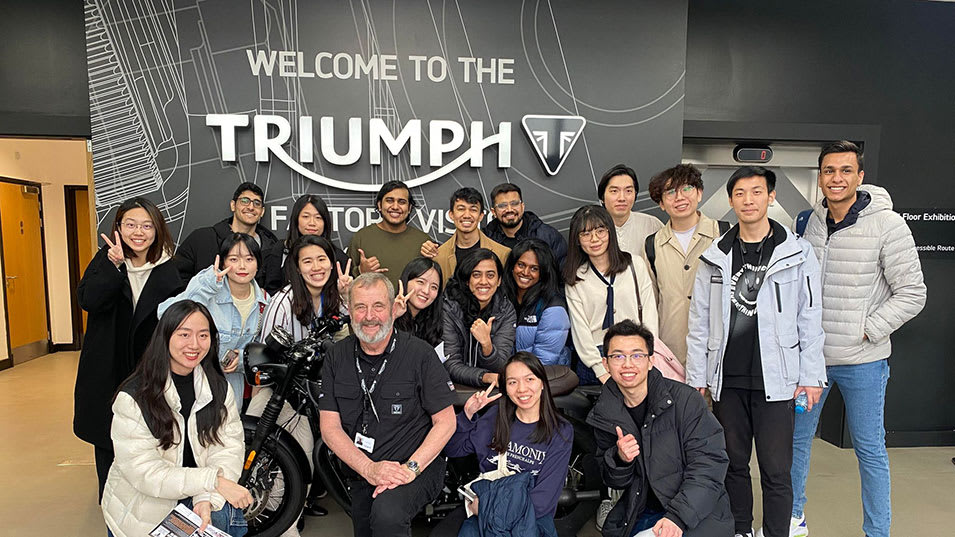 Groups & Clubs
We welcome all interest groups to our Factory Visitor Experience, whether 2 wheels or 4. Depending on group size, we can offer priority parking so that your group can be together.
You can also participate in one of our Factory Tours during your visit, which can be booked in advance.
Corporate Hire
Our facility makes the perfect venue for hosting corporate events.
With ample space for up to 50 people, onsite catering options, free parking and free WiFi, with the option to add-on one of our guided Factory Tours for the ultimate immersive experience.