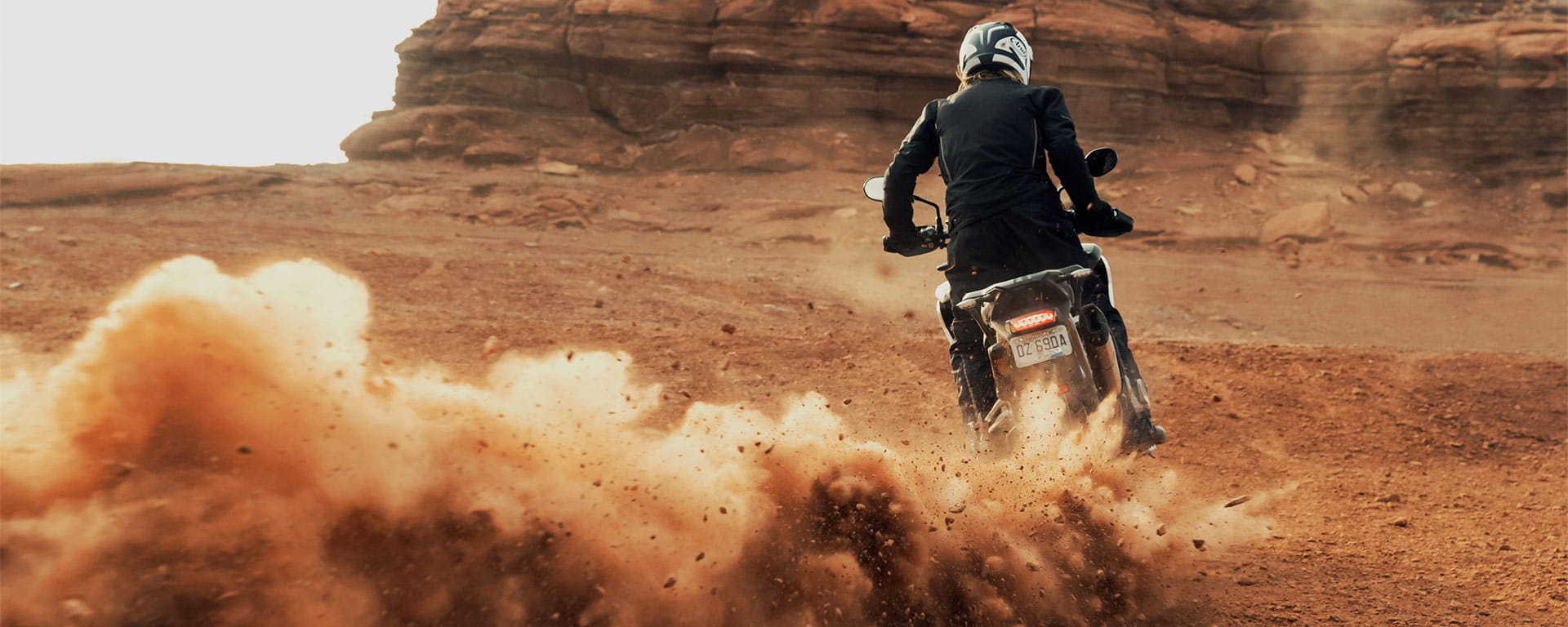 Open up a world of adventure, with motorbikes built to go the distance.
Bike fleet
State-of-the-art motorcycles with thrilling signature triple and twin engines, innovative progressive technology and equipment, commanding rider ergonomics, and agile neutral handling, all built to take you everywhere with style, comfort and control.
You'll have lots of unforgettable riding experiences, on dramatic natural terrain, riding the latest generation of Triumph Tiger and Bonneville Scrambler 1200 motorcycles.
Tiger 1200 Rally pro
Pure adventure, absolute advantage. The most all-road capable large capacity adventure motorcycle you can buy, the Rally Pro will take your adventure to the next level.
A perfectly proportioned all-road riding position, an engine with a tractable bottom end, high quality 8.6in long travel semi-active Showa suspension, and dedicated Off-Road and Off-Road Pro riding modes for the ultimate all-road adventure.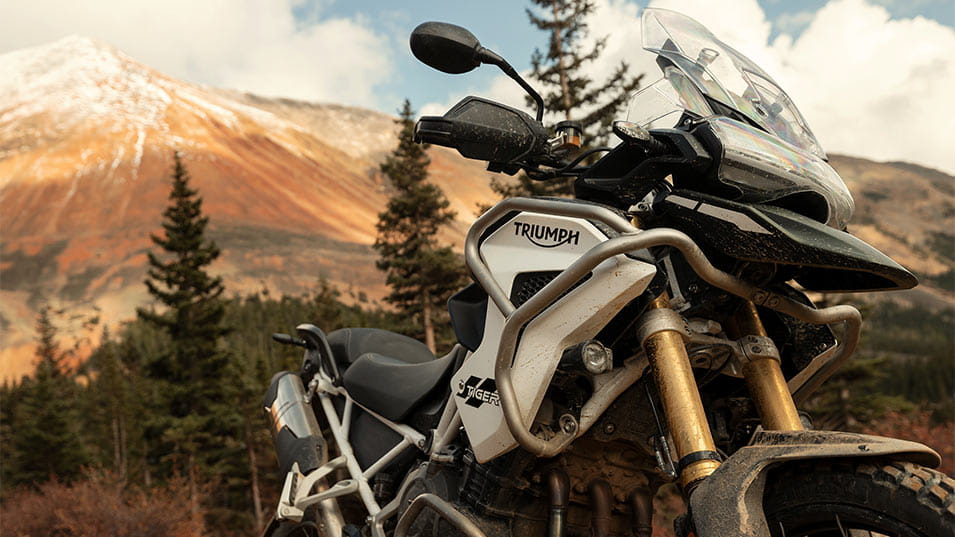 Tiger 900 rally pro
Setting a new benchmark to tackle off-road riding with total confidence, the Tiger 900 Rally Pro is designed to deliver all you need, for any road or ride, whatever the destination or distance.
This incredible bike is packed with category-leading specification for maximum off-road and on-road adventure capability.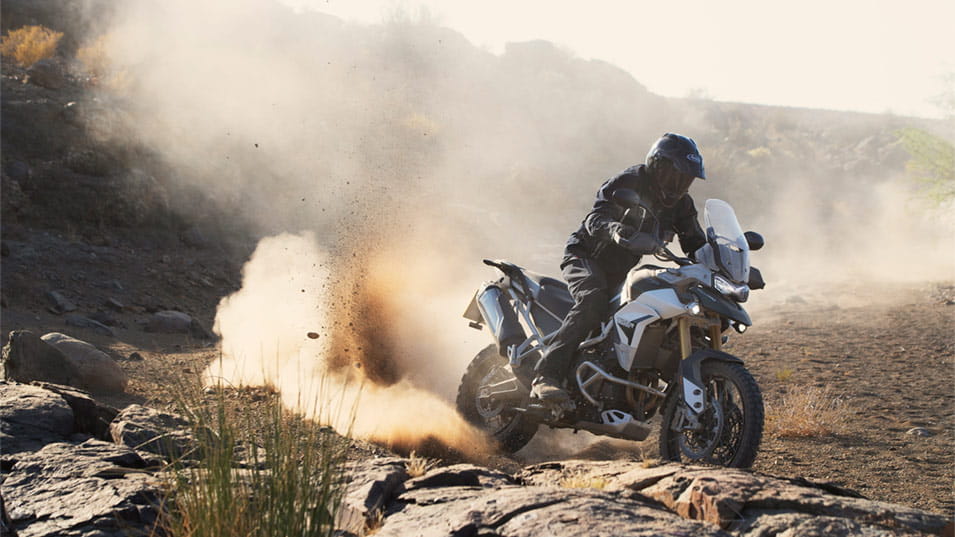 Scrambler 1200 XE
The ultimate Scrambler, and the real deal for road and full-on off-road adventures. The new 1200 XE has the capability to take the rough with the smooth.
The Scrambler's natural feel on the tarmac and controllability on the dirt sets it aside as the benchmark crossover adventure motorcycle with unparalleled road and off-road capability.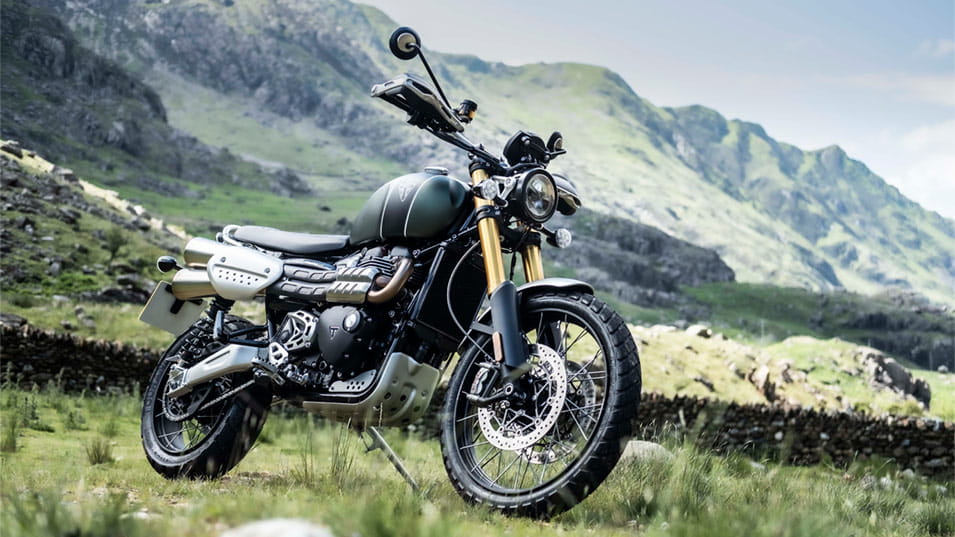 TIGER 1200
Triumph Tiger 1200: the world-beating all-roads adventure bike, perfected by you…